We've been forced to the confines of our homes since April when Singapore first introduced the circuit breaker. While the circuit breaker is currently being lifted via phases, most of us are still staring at our four walls while unable to access sports facilities.
At this point, some of us are locked in a cycle of "What should I do next to kill time? Should I even leave my bed today?"
Do you have cabin fever?
Common symptoms of cabin fever include restlessness and being irritable, but can also include some combination of the following:
Lethargy

Sadness or depression

Trouble concentrating

Lack of patience

Food cravings

Decreased motivation

Difficulty waking

Frequent napping

Hopelessness
5 things you can do to dissolve that cabin fever
1. Explore new routes around your neighbourhood
Instead of turning left like you always do, why not turn right this time? You'll never know what you'll find. Maybe an undiscovered ice cream shop you never know existed around the corner that you can try when the circuit breaker ends. Or another park connector that was close to your home but didn't know about because it was hiding behind other buildings. Just don't get lost like this lady!
2. Vary your Zoom workouts
There's only so many times you can do HIIT in a week. Divvy up your routine and go down the rabbit hole of Youtube. Maybe you'll end up enjoying pilates that you used to laugh that only basic bitches did.
3. Try that new hobby you've put off for way too long
Tired of running around that same small radius around your neighbourhood? Take up cycling instead so you can expand your horizons. For you lucky souls, you can possibly make it to Coney Island or East Coast Park for that much-needed breath of fresh air and a novel scenery. Just make sure you're able to cycle in a straight line or you might cause some chaos instead!
Alternatively, if you're really not an outdoors person, you can sit near the window to get that daily dose of sunshine and learn a new instrument as you treat your neighbours to the beginnings of your budding Broadway career. Who knows if you'd be the next YouTube star!
4. Shake up your routine
Morning bird? Try exercising in the evening instead. Given our mostly disrupted routine nowadays, we can afford to learn to ride the wave instead of being stuck in the same one pre-circuit breaker. You might end up sleeping better because you ran off all that stress from the first part of your day.
5. Video games (the kind where you gotta stand up!)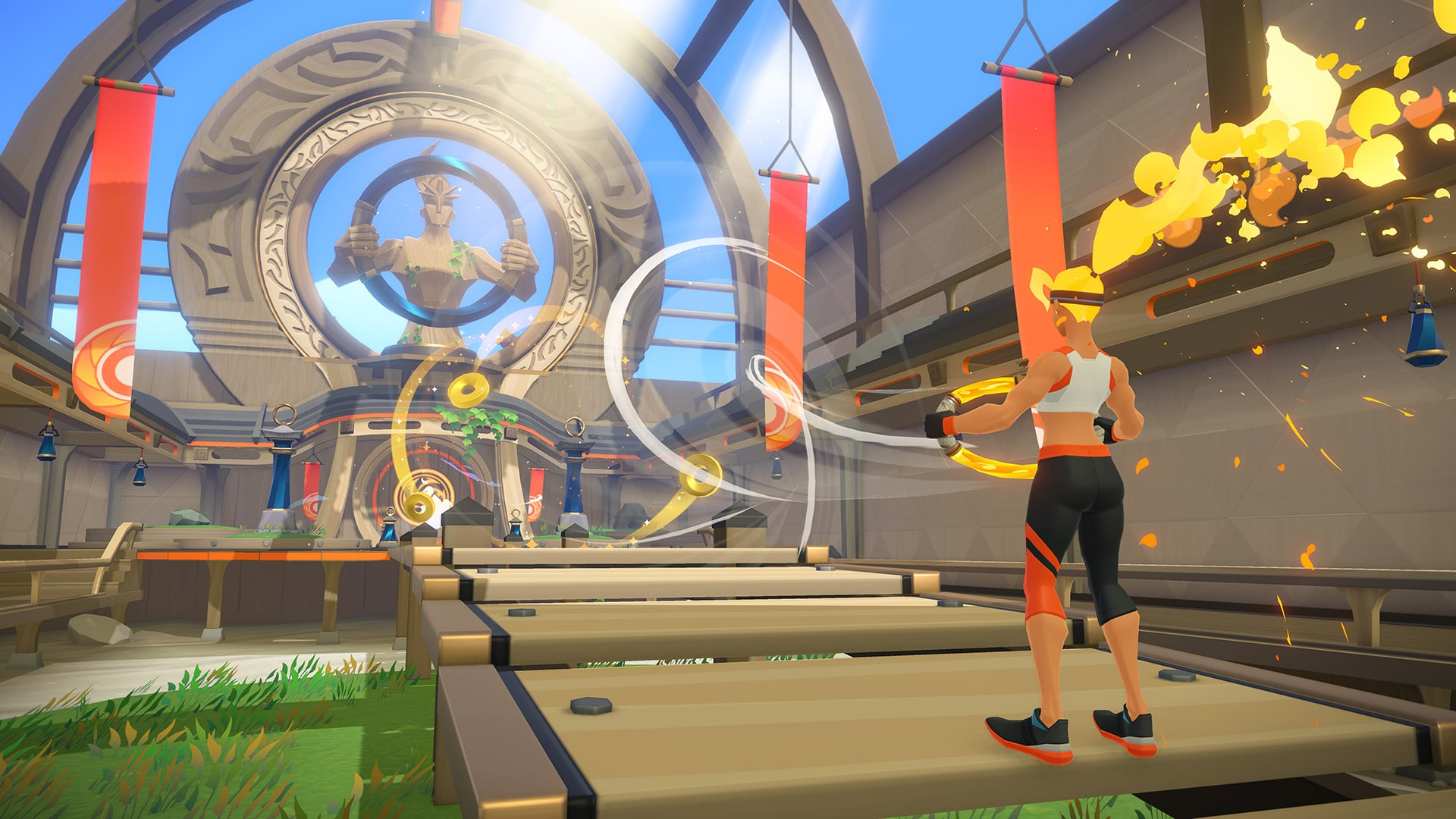 Ring Fit Adventure, one of those games that need you to sweat it out!
Hold your horses, gamers. You may not have to go out, but you can't be sitting down just mashing buttons either. Games like Just Dance (Wii/Switch/PS4/Xbox One) get you grooving to the latest hits. Such movements trigger endorphins in your body, so the more people involved, the more happy vibes emanating in the room! Other popular choices include Wii Sports and the Ring Fit Adventure (Switch).